Meet Teresa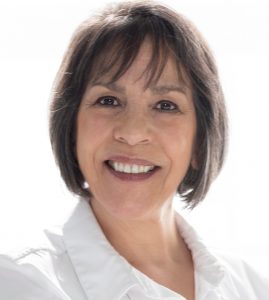 Teresa Bruni, CPC, ELI-MP
Life Transformation Master Practitioner
PSYCH-K® Preferred Facilitator
HeartMath® Certified Practitioner
International #1 Best Selling Author

Founder of Less Fear, More Flow LLC, and The 2020 Resilience Journal Project
Teresa is a genuinely passionate Life Transformation Master Practitioner who assists individuals in breaking through obstacles that prevent them from living life to the fullest. She believes that everyone deserves healing - physical, emotional, and spiritual - resulting in an abundant and fulfilled life!
Her answer was always the same when asked as a child, "What do you want to be when you grow up?" Teresa Bruni wanted to be a teacher. During her 30-year career in technology, it was clear to Teresa that the best part of her job was working directly with people and assisting them in working more productively. Making a difference in the lives of those she worked with was always her number one priority.
Little did Teresa know that a decade-long bout with chronic illness would sever her career, rendering her completely disabled. It was during that time that Teresa realized Western Medicine alone wasn't going to get her well. She knew she had to find her own way back. Teresa conquered her illness and returned to work full-time in January 1999, over twenty years ago.
Based on the lessons she learned during that time, Teresa dedicates her life's work as a Life Transformation Master Practitioner to assist clients in breaking through obstacles that prevent them from living life to the fullest. She believes that true healing, whether physical, emotional, or spiritual, requires a well-rounded approach. She knows healing can come in many forms resulting in abundance and joy in all areas of life. She believes everyone is worthy of achieving their true desires.
In addition to her private client practice, Teresa works with corporate professionals as a Leadership Transformation Master Practitioner. She assists leaders in recognizing and building on their strengths. Her understanding of energy in the corporate environment makes her a perfect fit for any organization that strives to motivate and inspire its employees. The results are increased productivity, customer satisfaction, and the creation of a healthier working environment.
Teresa holds many certifications, including being a Certified Professional Coach, a Certified Energy Leadership Index Master Practitioner, PSYCH-K® Preferred Facilitator, HeartMath® Certified Practitioner, and Muscle Testing Master. She is highly intuitive and a life-long outlier. She is also trained as a Conscious Energy Healer.
Teresa is an author, speaker, and founder of Less Fear, More Flow LLC, and The 2020 Resilience Journal Project. She lives life from her heart and is an innate teacher who believes that our thoughts are our only limit.
Teresa's Philosophy and Lifestyle
Teresa acknowledges only two genuine soul emotions: fear and love. While fear takes on many forms, love is always LOVE. After years of conditioning by well-meaning family, friends, community, church leaders and the media, many individuals lose sight of their uniqueness and their innate ability to significantly impact the world around them. This leads to emotional wounds and physical deficiencies that require healing. She believes that, although each one of us is born with all the intuitive knowledge we need to manifest an exuberant, productive, successful, and fully abundant life, over time, many of us are shifted away from our innate wisdom. Teresa's mission is to assist individuals in regaining that power.
Teresa lives in the scenic Sandhills of North Carolina. She recharges her spirit by spending time exploring the outdoors and practicing her photography. Solitude spent in nature, from the mountains to the beaches, helps her find new ways to inspire both herself and her clients. She also loves studying the bridge between spirituality and science. This allows her to understand the human mind/body connection and its real purpose in serving us. Teresa understands the consequences of turning a deaf ear when our bodies signal us, and she has simply made it her business to become an expert in this area.
Some things about Teresa that might surprise and delight you include her highly intuitive nature allowing her to take clients further faster. She has a powerful ability to listen and understand, followed by communicating at a level that is a perfect match for her clients. She is highly empathetic, compassionate, and understanding because she has truly been there. Her ability to think outside the box provides her clients with more options than they ever imagined, and she incorporates a no-nonsense, undiluted approach.
Are you ready to start living a life of abundance? Contact Teresa for a complimentary consultation. Talk with her about how you can get your life back and begin enjoying the liberation that comes from moving closer every day toward the person you were born to be!
---

Never believe that a few caring people can't change the world. For, indeed, that's all who ever have. 
— Margaret Mead 
Teresa is sincere, dedicated and professional in providing the support and tools necessary to make real and lasting breakthroughs when life delivers more than you can manage.

— Danna Bullock, Broker/REALTOR®
Because of you, I have finally learned how to listen to my body. I listened to my inner voice that told me something was wrong & I may have saved my own life after surgery. So thank you from the bottom of my heart.

— G. H., Interior Home Stylist
Teresa has a real gift for reaching people from within and changing lives. I can certainly say she changed mine. Teresa showed me a new way of thinking through her unique style and assessment tool that has literally changed my life.

— Paul Thomas, CEO, The Vitality Agency & Vitality Regenerative
She is helping me get back to loving and being gentle with myself. She has guided me to notice causes of stress and how that has affected my health. We talk; she listens, guides and supports, shedding light in areas that I have never given consideration. We have only been working together for about six weeks and I notice my health improving DAILY. She uniquely combines her techniques to help me move forward, every day. As a coach, her natural intuition is shown in every conversation.

— Wendy Wenck Craighill, Social Media Specialist
Teresa has an extraordinary flair and gift for reading the human spirit… knowing and encouraging the strengths and challenging the vulnerabilities…

— Jan Cheek, MSW, LCSW, Psychotherapist
Read the full testimonials and many others by visiting the Success Stories page.
Teresa's Training and Achievements:
Certified Professional Coach (CPC) having graduated from iPEC, an International Coach Federation (ICF) accredited institute
Certified Energy Leadership Index Master Practitioner (ELI-MP)
PSYCH-K® Preferred Facilitator
Certified HeartMath Practitioner®
International Best Selling Author
Keynote Speaker
Certified Muscle Testing Master
2013 eWomenNetwork Premier Success Coach
Are you ready for a complimentary Discovery Session? Simply click this link and fill out the form.